Project Profile: Louvre Abu Dhabi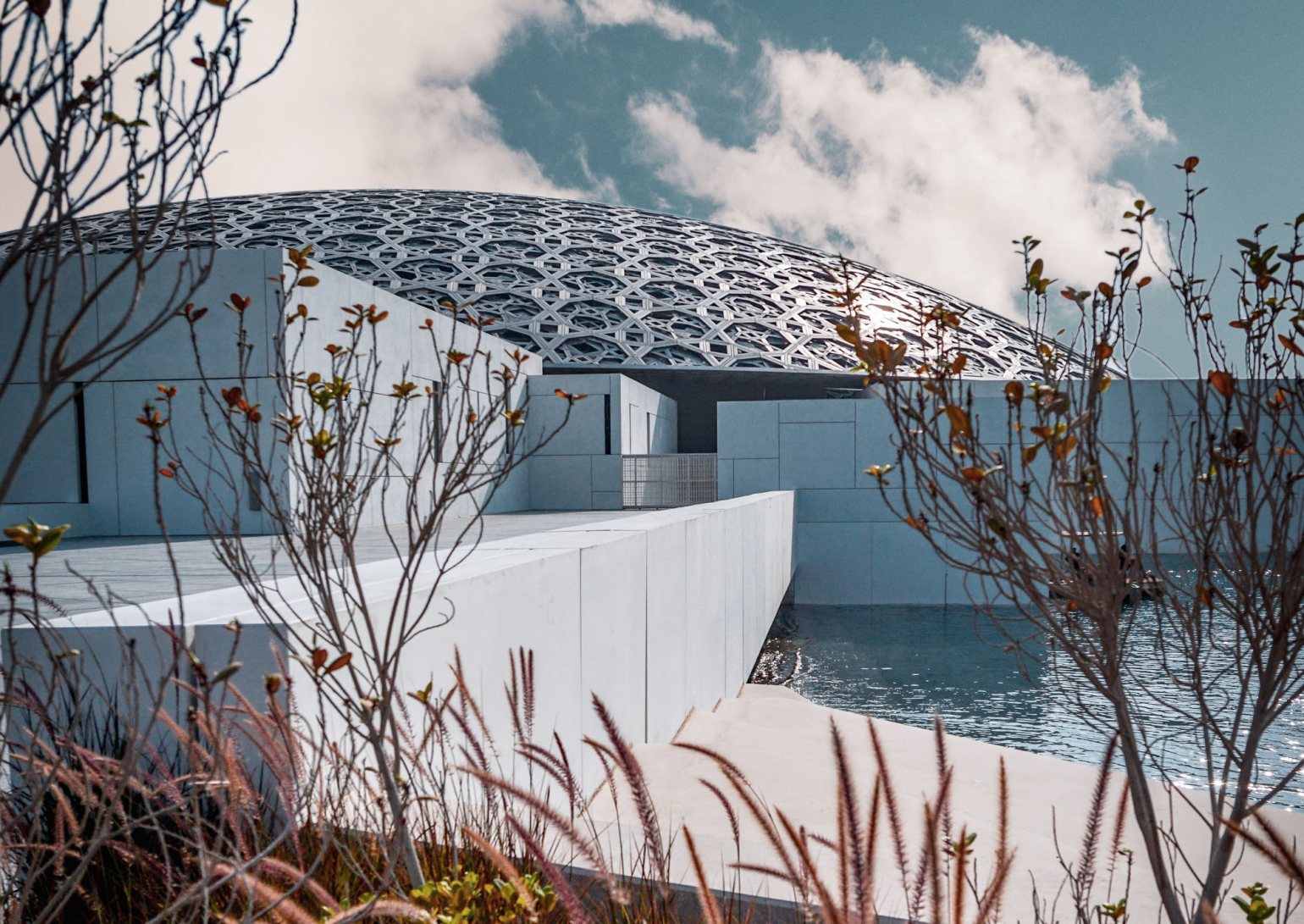 ---
Client: Louvre Abu Dhabi
Location: Saadiyat - Abu Dhabi - United Arab Emirates
An architectural masterwork of the 21st century and considered a modern urban wonder of the world, Louvre Abu Dhabi represents the cultural connection not only between the UAE and France, but between worldwide communities, throughout history.
Pritzker-prize-winning architect Jean Nouvel designed the 23 galleries beneath its spectacular domed canopy to tell the chronological story of cultural accomplishments from prehistory to present day, bringing different cultures together from across the world to illuminate the common stories of humanity. Through the display of these both ancient and contemporary works of social, cultural and historic interest. the Louvre Abu Dhabi has become the first universal museum in the Arab world.
The Product Solution:
The galleries exhibit carefully selected works from around the world that fulfil Louvre Abu Dhabi's mission of sharing stories of cultural connection as part of both their temporary and permanent collections. To display and protect such works and integrate seamlessly with the gallery spaces, Louvre Abu Dhabi used two of Absolutes' most popular product solutions, the Freestanding Barrier in grey and Flush Mount Track in silver.
Both products effortlessly fulfill their functional role and work with the building's design to blend into the space rather than distract from it.
The Freestanding Barriers do what they do best here, quietly holding and protecting the artwork's space without interrupting the eye from works or the master artwork – the building itself.
The Flush Mount Track hides in plain sight, providing robust support for artworks while dissolving into the detail of the wall design. In this case, the track tucks neatly into a reveal. The reveal aligns with the top of the passageway openings and serves as a divider between two finish colours. In this way, the Louvre Abu Dhabi cleverly concealed over 1 kilometer of silver Flush Mount Track.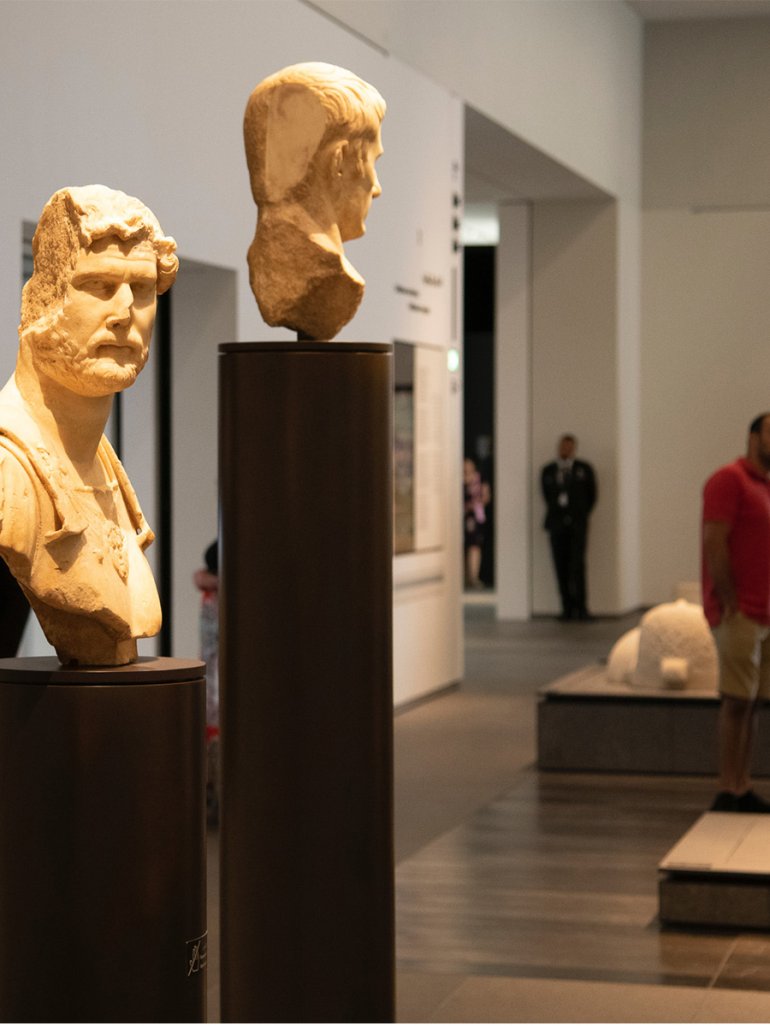 ---
---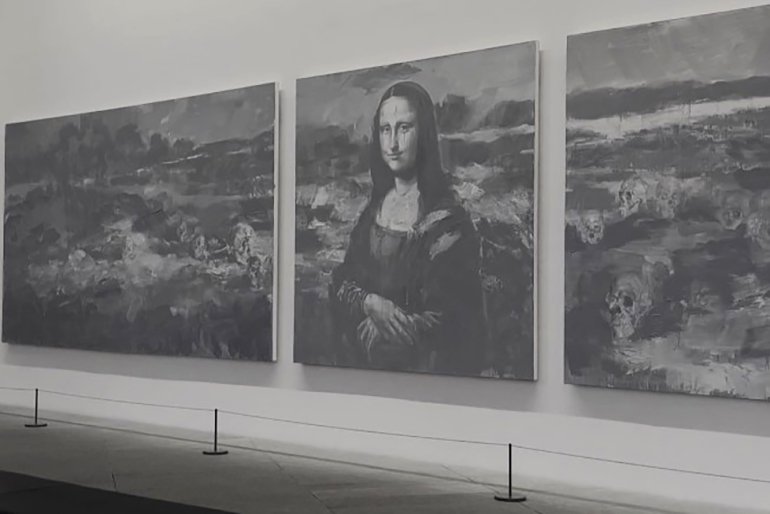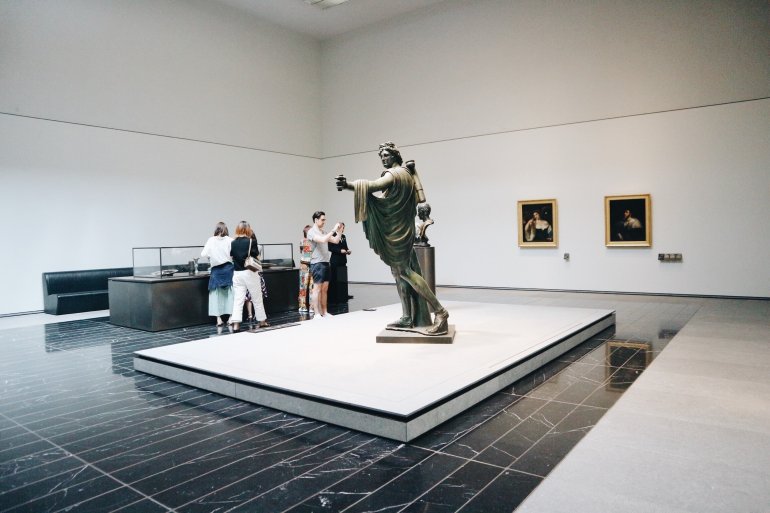 ---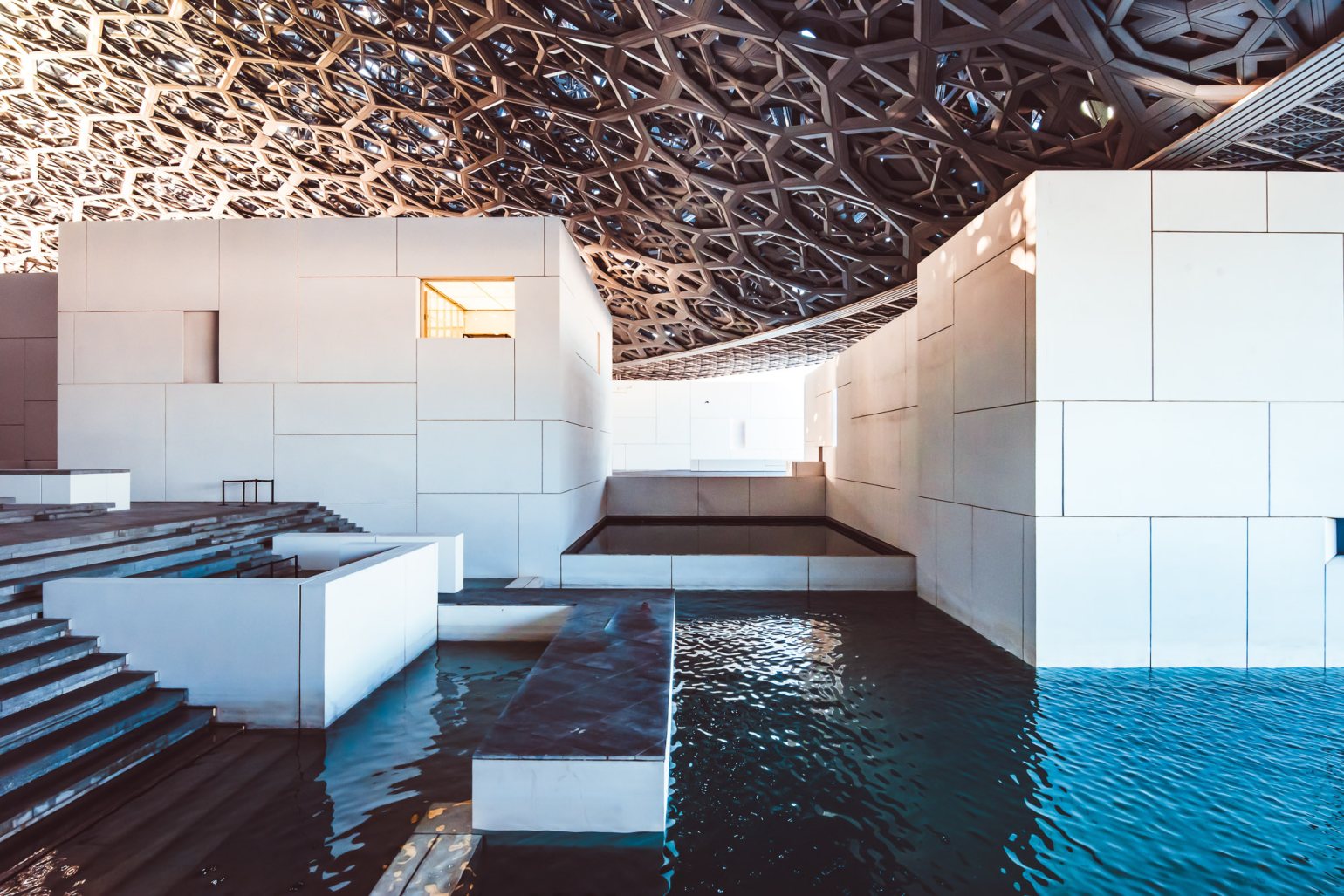 ---
Featured
Louvre Abu Dhabi encorporated the Absolute Flush Mount Track into their gallery design to provide a seamless, recessed hanging track system for their artworks.
---
Flush Mount Track
Designed to sit flush with the wall surface for neat, clean finish.
View
---
Freestanding Barrier 400mm
The Freestanding Barrier subtly protects exhibits whilst blending neatly into the environment.
View
---
---
Spotlight: Louvre Abu Dhabi
Discover the story of Louvre Abu Dhabi.
Read the Article
---
---
---